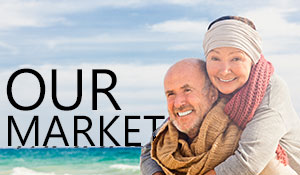 We see the Senior Market as the world's greatest market. And it is, in fact, the largest single market in the U.S. today.
AARP has estimated that by 2015 the Senior Market will make up a full 45% of the population.
This is a huge group with significant needs and the means to address those needs. American Senior Benefits can help you understand the opportunity presented by this market and be able to address their wide range of needs with top insurance and financial products.