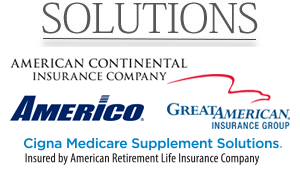 American Senior Benefits understands the senior market and focuses squarely on what your customers need now and in the future.
So we market insurance products underwritten by some of the largest and most successful insurance companies in the industry to meet those needs.
Look at some of the products we offer and the carriers behind them:
Healthcare and LTC: John Hancock, Equitable Life and Casualty, Genworth
Medicare: American Continental Insurance Company, an Aetna Company, American Retirement Life, United-Heathcare

Life Insurance: Mutual of Omaha, Lincoln Financial Group, Royal Neighbors of America
Annuities/Retirement Planning: Americo, Allianz, Aviva, North American, Great American Life Insurance Company
In other words, we'll help you meet all of your customers' insurance and financial needs.